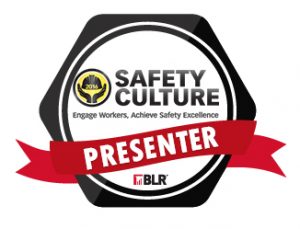 Please join us on September 15-16 in Austin, TX!  Eric Svendsen, Principal of safetyBUILT-IN, will be speaking at BLR's Safety Culture 2016, a two-day event to help those tasked with safety management to inspire an improved safety culture in the workplace.
Eric's session will address ideas on how to use drivers of engagement to strengthen your safety culture.
Just click this link and use our code SC16SPEAK to take $100 off your registration!
This two-day event will arm you with the skills and strategies they need to inspire engagement, improve training, reduce risky behavior, and more!
Register now!
Registering is easy:
Step 1: Go to http://safetyculture.blr.com
Step 2: Register for the event on Sept 15-16 in Austin, TX.
Step 3: Use our coupon code SC16SPEAK to take $100 off access!
safetyBUILT-IN is the safety-leadership learning and development division of SCInc.We believe sustainable safety performance is best achieved through a core-values based safety culture, and that culture must be driven by leadership.Our safety-leadership programs are competency-based, and focused on performance outcomes.We believe in building capability and ownership into our client organizations—as well as sustainability into our programs—so that our clients can continue running those programs long after we're out of the picture. Our emphasis is on building better leadership presence, better leadership communication and better leadership coaching by first building relationships of trust with people and learning how to engage them on the level of their core values and beliefs.