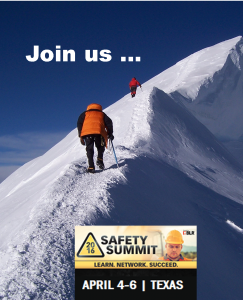 We are pleased to announce that Eric Svendsen of safetyBUILT-IN will be presenting at the 3rd Annual BLR Safety Summit, held April 4-6, 2016 in Austin, Texas!
Eric will kick off the Summit experience with a Preconference Workshop titled: Safety Culture Construction: Building an Employee-Driven, Internalized Safety Culture
The Summit will also feature EHS metrics, job hazard analysis, emergency planning, OSHA's new rapid response investigations, mobile technologies, and so much more! This powerful conference is crafted for safety and risk managers, consultants, and HR professionals who need to stay up-to-date on the latest workplace safety management and compliance strategies.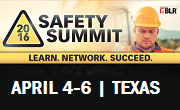 In addition BLR is extending an exclusive discount to our readers on their conference registration. Simply use coupon code SPEAKER50 to get an instant $50 off.
Visit the Safety Summit website to register or learn more!
We hope you'll join Eric along with the most progressive leaders in occupational health and safety at this unmatched event.
safetyBUILT-IN is the safety-leadership learning and development division of SCInc.We believe sustainable safety performance is best achieved through a core-values based safety culture, and that culture must be driven by leadership.Our safety-leadership programs are competency-based, and focused on performance outcomes.We believe in building capability and ownership into our client organizations—as well as sustainability into our programs—so that our clients can continue running those programs long after we're out of the picture. Our emphasis is on building better leadership presence, better leadership communication and better leadership coaching by first building relationships of trust with people and learning how to engage them on the level of their core values and beliefs.