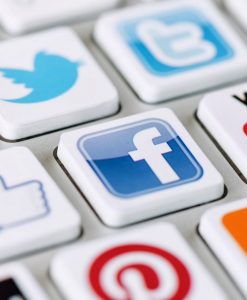 Over the past several years we have provided an SBI presence to social-media followers to allow them to receive our website articles and updates automatically when we post them. It has been an effective "notification system" for our followers when we post new material.
However, throughout this same time period we have noticed a marked and growing political agenda that is being driven by certain social-media outlets. Unfortunately, that's not something we want to be part of. As a company, we believe in maintaining a level of professionalism that transcends politics and avoids alienating one group or another based on their political views.
Using third-party social-media outlets with obvious political agendas has become increasingly problematic. It is unfortunate that certain (though not all) social-media outlets have seemingly made it part of their policy to "take sides" on politically debatable issues, especially issues that alienate a large part of our client base and viewer base. As a result we can no longer support those outlets as a venue for distributing our materials.
Effective Monday, January 11, 2016 we will be closing our Facebook account and our Twitter account. All other social-media outlets will remain intact, including LinkedIn, YouTube, and our RSS feed. Thank you for your understanding and continued support.
safetyBUILT-IN is the safety-leadership learning and development division of SCInc.We believe sustainable safety performance is best achieved through a core-values based safety culture, and that culture must be driven by leadership.Our safety-leadership programs are competency-based, and focused on performance outcomes.We believe in building capability and ownership into our client organizations—as well as sustainability into our programs—so that our clients can continue running those programs long after we're out of the picture. Our emphasis is on building better leadership presence, better leadership communication and better leadership coaching by first building relationships of trust with people and learning how to engage them on the level of their core values and beliefs.