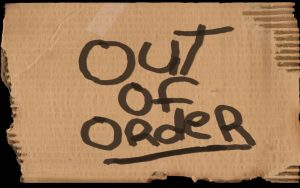 ***UPDATED 9/25 — this issue has now been resolved.  The online store is again fully functional and secure. //
If you have attempted to order an ebook or other product from our online store in recent days, you may have experienced a security message while trying to access the store.  The problem was (and is) that our SSL certificate expired and unfortunately we were not notified of it by our certificate vendor.  An SSL certificate is what makes an online store a secured area.
In any case, we are actively working to get this issue resolved and expect the store to be fully operational in a day or two.  We will post another news item when that happens. In the meantime, we sincerely apologize for any inconvenience this issue may have caused our online customers.
The SBI Team
safetyBUILT-IN is the safety-leadership learning and development division of SCInc.We believe sustainable safety performance is best achieved through a core-values based safety culture, and that culture must be driven by leadership.Our safety-leadership programs are competency-based, and focused on performance outcomes.We believe in building capability and ownership into our client organizations—as well as sustainability into our programs—so that our clients can continue running those programs long after we're out of the picture. Our emphasis is on building better leadership presence, better leadership communication and better leadership coaching by first building relationships of trust with people and learning how to engage them on the level of their core values and beliefs.