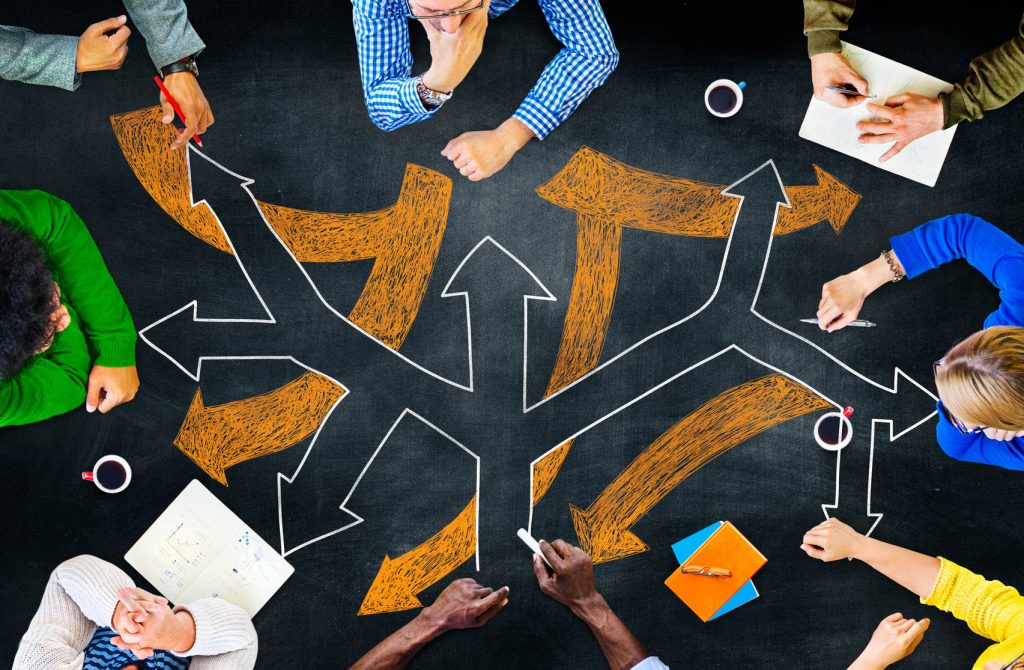 No matter how good you are, you can't lead a safety-culture change on your own. It requires a team of people who support and reinforce each others' efforts in communicating, driving and normalizing the change.
But forming a change-management team itself is no guarantee of success if that team is weak in its level of authority, trust and influence.  The team collectively is no stronger than its weakest member.
In our last issue we began connecting the dots of safety-culture change with Kotter's eight-step change methodology.  There we saw that the first step is to create a sense of urgency and to spend as much time doing that as is needed (without rushing it) before moving to the next step.
Step 2: Build a Guiding Coalition
The next step, in the words of Kotter, is that we need to "assemble a group with the power and energy to lead and support a collaborative change effort." It's never a good idea to go it alone, even if you are the top dog of the organization. If you are the sole owner of the vision, the direction and the message, (which you most certainly are if you haven't involved other voices in the process), then you can expect to see a marked dilution of that vision as it's communicated downward by other levels of leadership and management who may not fully understand your vision or desired outcomes — and who may not share your level of commitment!
So how do we build this coalition?
First, Find the Right People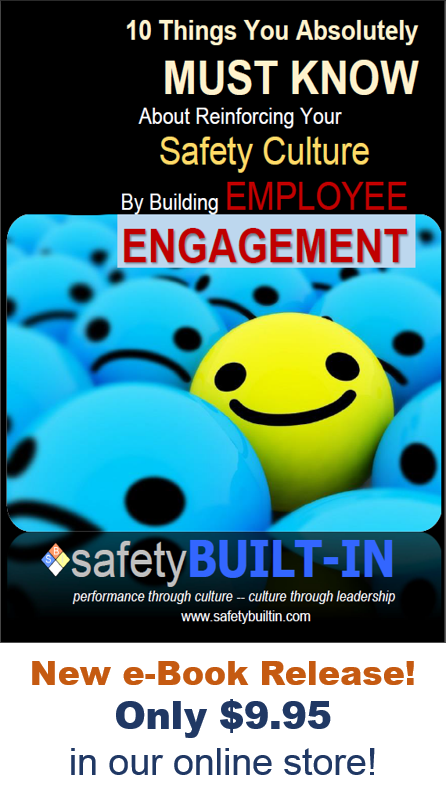 The composition of the guiding coalition should not be determined by accident or convenience.  The team should, first of all, be characterized by title (or "position power"). There need to be enough strong department managers on board this team to prevent potential derailment by the others who are not included.
Also, there must be a diverse cross-section of experience represented on the team.  Culture change tends to be derailed when the collective team is not well informed by the operations, processes and perspectives of departments or business units that are not represented in the change. The team can't expect to make fully intelligent decisions if it can't foresee how the change impacts every part of the organization.
But the credibility of individual members is no less important here.  The team must be made up of people who are generally trusted, viewed as reliable, and taken seriously by others in the organization. Otherwise, the change will plagued by cynicism and non-commitment.
Closely related to this is the strength of leadership ability among the members of the team. Are the members proven leaders who can drive change and sustain momentum in the face of resistance?
Then, Establish Trust Among Team Members
Members of the guiding coalition must be able to work together.  That means they must trust each other, be free of egos, and have a sense of camaraderie with each other that overcomes office politics, departmental rivalries, or other manifestations of "territorialism" that may characterize the organization.
To accomplish this, Kotter advises an offsite, three- to six-day "retreat-style" event that stimulates both the head and the heart.  For instance, a full day of intellectual analysis about the team goal for the change, followed by an evening of dinner and team-building activities.  The format can vary, but the objective should be to engage both the intellect and the emotional bond that are needed to adopt a common goal with high levels of commitment.
Finally, Develop a Common Goal
Once the head and the heart are sufficiently primed, a common goal for the culture change should be fully developed and embraced by all members.  The goal, whatever it may be, must simultaneously make sense to the head and appeal to the heart to gain a personal commitment from individual members.
We'll look at Kotter's step # 3 and how it applies to a safety-culture change in our next issue. But that's it for this edition of Recordable INSIGHTS. Until next time.
~ES
---
LIKE WHAT YOU SEE? Just enter your email address in the subscription box (right column of this page) and we'll send each issue of Recordable INSIGHTS Newsletter to your inbox for free! Instructional videos, audio clips, articles, e-books, and other resources on how to better lead a safety culture delivered directly to your Inbox each issue!
NOTE: Please use a company domain to subscribe to the Recordable INSIGHTS newsletter. Hotmail, Yahoo, Live, and other generic domains may not allow subscription completion.