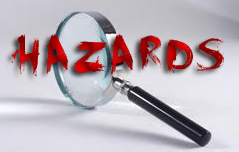 Over the past several weeks we've posted several articles on some basic principles for conducting a JSA (or Job Safety Analysis).  One final consideration is how to use a JSA in a practical way to raise safety awareness on the job.
One of the best things you can do with a JSA is to use it as a discussion format to conduct an engaging and interactive "hazard hunt" with your work crew.  A hazard hunt is, in effect, a "roving" tailgate meeting. Here's how it works.
Eric Svendsen, Ph.D., is Principal and lead change agent for safetyBUILT-IN, a safety-leadership learning and development organization. He has over 20 years experience in creating and executing outcomes-based leadership development and culture change initiatives aligned to organizational goals, and he personally led the safety-culture initiatives of a number of client organizations that resulted in "best ever safety performance" years for those companies.
Latest posts by Eric Svendsen (see all)