Coming on the heels of nine worker deaths so far in 2014 and a record number of fatalities in 2013, OSHA has recently announced an update to its directive on the use of hoist systems that are used to transport workers to and from workstations on communication towers.
In what OSHA calls "an alarming increase in preventable injuries and fatalities at communication tower work sites,"  Dr. David Michaels, the assistant secretary of labor for OSHA, stated:
"This directive ensures that communication tower workers are protected regardless of the type of the work they are doing on communication towers."
Michael's also emphasizes the responsibility of company leaders to ensure proper training, and in particular, process safety management training: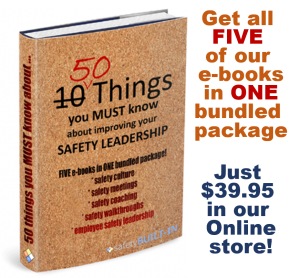 "Employers and cell tower owners and operators must make sure workers are properly trained and protected."
The Addition of Process Safety Management Training
The new directive is an update to a 2002 policy, and it covers not only the proper use of fall protection systems and methods for using a hoist to transport workers on the communication towers, but also construction and maintenance of the towers themselves.  All of this reflects an added emphasis on process safety management training.

OSHA also noted that it is collaborating with the National Association of Tower Erectors and others to ensure that "every communication tower employer understands how to protect workers performing this high-hazard work."
Further Reading:
OSHA issues new directive to keep communication tower workers safe
OSHA Changes Enforcement Stance on Communication Towers
LIKE WHAT YOU SEE? Just complete the subscription form (below or top right of our home page) and we'll send each issue of Recordable INSIGHTS Newsletter to your inbox for free! Instructional videos, audio clips, articles, e-books, and other resources on how to better lead a safety culture delivered directly to your Inbox each issue!
NOTE: Please use a company domain to subscribe to the Recordable INSIGHTS newsletter. Hotmail, Yahoo, Live, and other generic domains may not allow subscription completion.
ALSO, be sure to check your Inbox for the Confirmation email after subscribing. You must click the Confirm button in that email to complete your subscription. Subscription requests that are not confirmed are purged from our system.
Loading...

Be sure to see our other Vlog (Video Blog) entries on our safetyBUILT-IN YouTube Channel
safetyBUILT-IN is the safety-leadership learning and development division of SCInc.We believe sustainable safety performance is best achieved through a core-values based safety culture, and that culture must be driven by leadership.Our safety-leadership programs are competency-based, and focused on performance outcomes.We believe in building capability and ownership into our client organizations—as well as sustainability into our programs—so that our clients can continue running those programs long after we're out of the picture. Our emphasis is on building better leadership presence, better leadership communication and better leadership coaching by first building relationships of trust with people and learning how to engage them on the level of their core values and beliefs.