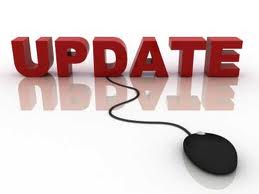 Safety News is here! Recently we've been receiving a number of inquiries from our subscribers who are wondering when Recordable INSIGHTS will start back up.  One of our subscribers put it this way:
"I am missing the Recordable Insights Newsletter. I know it is still officially on sabbatical but I wonder for how long.   I need my daily training dose… Thanks in advance and greetings from Spain. –Augusto
We want to thank our readers and subscribers for their patience through our sabbatical.   It's been a longer-than-planned break and we are now ready to begin another year of the Recordable INSIGHTS video newsletter.
Starting at the first of the year (just a couple weeks away) we will again resume the newsletter and begin churning out video blogs as we did before the break.  Along with the continuation of the newsletter, we will be announcing some new programs and some new ways to access those programs.  Stay tuned!
LIKE WHAT YOU SEE?
Just complete the subscription form (below or top right of our home page) and we'll send each issue to your inbox for free! Instructional videos, audio clips, articles, e-books, and other resources on how to better lead a safety culture delivered directly to your Inbox each issue!

Loading...

Be sure to see our other Vlog (Video Blog) entries on our safetyBUILT-IN YouTube Channel!
Eric Svendsen, Ph.D., is Principal and lead change agent for safetyBUILT-IN, a safety-leadership learning and development organization. He has over 20 years experience in creating and executing outcomes-based leadership development and culture change initiatives aligned to organizational goals, and he personally led the safety-culture initiatives of a number of client organizations that resulted in "best ever safety performance" years for those companies.
Latest posts by Eric Svendsen (see all)