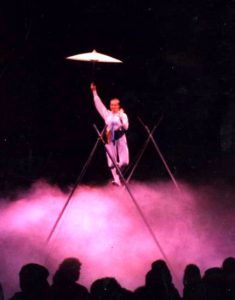 "Recent surveys have found that decreased work-family stress is related to reduced injury risk, and increased safety compliance and safety participation among workers."  So writes Leslie Hammer, Ph.D., in a recent article for the National Institute for Occupational Safety and Health (NIOSH) on the Centers for Disease Control and Prevention website.
Hammer continues by sketching out the connection between current research and its ramifications for worker safety:
"Further, evidence from the Work, Family, and Health Network suggests that work-family stress is related to worker health and well-being.  However, research is just beginning to uncover the significant links to occupational safety and health and work-family stress despite the mounting evidence that work-family stress is related to higher absenteeism, lower performance, and higher job and family stress among workers and their families."

The author, who teaches at Portland State University and acts as the Associate Director of the Oregon Healthy Workforce Center, gives us five tips for employers and leaders to help their teams achieve better work-family balance to heighten their safety performance.
The article, which you can access here, complements nicely our safety-leadership focus on a worker's family as a primary motivator for working safely in the first place, and a key reason for adopting and leading safety as a core value.
LIKE WHAT YOU SEE?
Just complete the subscription form (below or top right of our home page) and we'll send each issue to your inbox for free! Instructional videos, audio clips, articles, e-books, and other resources on how to better lead a safety culture delivered directly to your Inbox each issue!

Loading...

Eric Svendsen, Ph.D., is Principal and lead change agent for safetyBUILT-IN, a safety-leadership learning and development organization. He has over 20 years experience in creating and executing outcomes-based leadership development and culture change initiatives aligned to organizational goals, and he personally led the safety-culture initiatives of a number of client organizations that resulted in "best ever safety performance" years for those companies.
Latest posts by Eric Svendsen (see all)