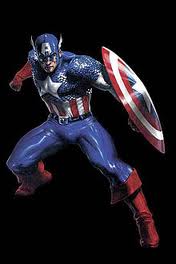 "Americans may be overly optimistic when it comes to thinking they won't ever be diagnosed with a serious illness or experience an accident."  So says a recent Wall Street Journal article covering a report released by Aflac, a major insurance provider.  The report, which surveyed 6100 U.S. workers and 1900 benefits representatives in the first quarter of 2012, concludes that "people need to understand that well-being means more than just good health–it's being prepared for the reality of whatever life may bring and taking the necessary measures to protect themselves and their families." 
I had always assumed this mindset was more characteristic of younger workers (Millennial, Y Generation, Workforce Gap workers) who tend to believe nothing bad can happen to them, than older workers who (through life experience) have a keener sense of their own mortality.  I'm also convinced this mindset is not restricted to American workforce (I've seen too many counter examples).
Full article available here.
Eric Svendsen, Ph.D., is Principal and lead change agent for safetyBUILT-IN, a safety-leadership learning and development organization. He has over 20 years experience in creating and executing outcomes-based leadership development and culture change initiatives aligned to organizational goals, and he personally led the safety-culture initiatives of a number of client organizations that resulted in "best ever safety performance" years for those companies.
Latest posts by Eric Svendsen (see all)