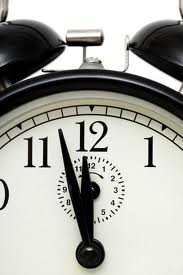 Recent studies on the ideal shift length for law-enforcement officers–among whom sleep problems prevail–have shown that 10-hour shifts are probably better than 8-hour shifts in terms of their long-term benefits:  Officers tend to get more sleep and work fewer overtime hours when working 10-hour shifts.
As might be expected, officers working 12-hour shifts reported higher levels of sleepiness and lower levels of alertness than those working to 8-hour shifts.  However, those working 10-hour shifts reported a higher quality of work life than the other two groups. 
Although no significant differences in performance were reported among the various groups, these findings could have ramifications for the benefits of scheduling a workforce to work four 10-hour days instead of five 8-hour days, not only in terms of reduced cost of paying overtime hours, but also in terms of increased job satisfaction, increased wellness, and increased alertness about safety.
Full report available here.
Eric Svendsen, Ph.D., is Principal and lead change agent for safetyBUILT-IN, a safety-leadership learning and development organization. He has over 20 years experience in creating and executing outcomes-based leadership development and culture change initiatives aligned to organizational goals, and he personally led the safety-culture initiatives of a number of client organizations that resulted in "best ever safety performance" years for those companies.
Latest posts by Eric Svendsen (see all)