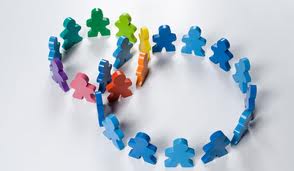 One of the key factors for building a safety culture is ensuring employee engagement.  Employee Engagement can be defined as a state of mind in which an employee: (1) finds purpose and satisfaction in their work, (2) has positive feelings about the organization, its values and its goals, (3) puts discretionary (or non-mandatory) effort into their work – in terms of their time, their intellectual capital and their energy, and (4) has a heightened sense of safety ownership. 
An engaged employee is "Someone who is fully involved in, and enthusiastic about their work, and will act in a way that furthers their organization's interests."   To the extent that a safety culture is central to that organization's values and mission, the employee will adopt those values and that mission.   So, how do we build employee safety engagement? Well, for starters we have to create a culture of engagement.
Eric Svendsen, Ph.D., is Principal and lead change agent for safetyBUILT-IN, a safety-leadership learning and development organization. He has over 20 years experience in creating and executing outcomes-based leadership development and culture change initiatives aligned to organizational goals, and he personally led the safety-culture initiatives of a number of client organizations that resulted in "best ever safety performance" years for those companies.
Latest posts by Eric Svendsen (see all)