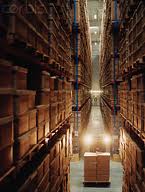 Ever since the redesign of the safetyBUILT-IN website we've gotten emails and comments from our internet community and internet visitors asking about our past articles:  "How do I access earlier issues of Recordable INSIGHTS?" or "I can no longer find a vlog article I know I've read in the past!"
Most of these concerns come from long-time subscribers who were used to clicking a NEXT or PREVIOUS button to access the other vlog entries in a series.  For the most part, that button doesn't exist anymore.  In its place is The safetyBUILT-IN Safety Archives located at the bottom right of the page.
The safetyBUILT-IN Archives are grouped by month rather than by topic or category.  That may change over time, but in the meantime you can still access all past issues of RecordableINSIGHTS through the archives.
Eric Svendsen, Ph.D., is Principal and lead change agent for safetyBUILT-IN, a safety-leadership learning and development organization. He has over 20 years experience in creating and executing outcomes-based leadership development and culture change initiatives aligned to organizational goals, and he personally led the safety-culture initiatives of a number of client organizations that resulted in "best ever safety performance" years for those companies.
Latest posts by Eric Svendsen (see all)