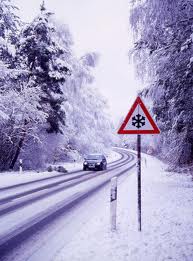 "Winter storms create a variety of hazards and can have lingering impacts on everyday tasks and work activities.  According to the National Weather Service, about 70 percent of injuries during winter storms result from vehicle accidents, and about 25 percent of injuries result from being caught out in the storm.  Learning about how to prepare for a winter storm and avoid hazards when one occurs will help keep you safe during the winter season."
So states an article on winter-weather hazards posted recently on the U.S. Department of Labor website.  The OSHA article addresses a variety of issues, ranging from employer responsibilities and workers' rights to winter weather tips for both you and your vehicle.  Full article here.  Related and expanded article available at EHS Today.
Eric Svendsen, Ph.D., is Principal and lead change agent for safetyBUILT-IN, a safety-leadership learning and development organization. He has over 20 years experience in creating and executing outcomes-based leadership development and culture change initiatives aligned to organizational goals, and he personally led the safety-culture initiatives of a number of client organizations that resulted in "best ever safety performance" years for those companies.
Latest posts by Eric Svendsen (see all)