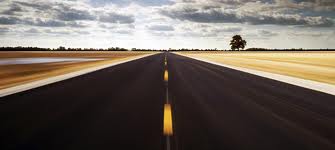 You've identify the goal, you've evaluated the reality, and you've even generated options for improvements.  And, if you did this right, you've pared down the list to a few actionable items and transferred ownership for improvements to the person you're coaching.  So now you're ready for the final step in the coaching process; to pave the Way Forward.
The final step in safety leadership coaching is simply the natural outworking of the three previous steps, and so it should be the easiest to do.  The problem is, if you don't state this the right way, or if you leave it open-ended, it will render the rest of your coaching session ineffective and you may not see any improvements at all.  So let's take a look at how this step should be done.
Eric Svendsen, Ph.D., is Principal and lead change agent for safetyBUILT-IN, a safety-leadership learning and development organization. He has over 20 years experience in creating and executing outcomes-based leadership development and culture change initiatives aligned to organizational goals, and he personally led the safety-culture initiatives of a number of client organizations that resulted in "best ever safety performance" years for those companies.
Latest posts by Eric Svendsen (see all)