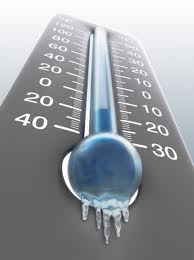 "Despite an unseasonably mild winter for much of the United States, military safety officials offer a reminder that Old Man Winter still has two months to go as they underscore the importance of winter safety for service members and their families."
So says a recent article by Terri Moon Cronk recently released on the U.S. Department of Defense website
The article goes on to identify some of the more common (and not so common) cold-weather dangers, including frostbite, frostnip, chilblains, trench foot, hypothermia and dehydration (all these are fully explained in the article), identifies their symptoms as well as their points of avoidance and the cold weather tips you need to stay safe.
It also includes tips on safe winter driving, safe winter recreation, and high-altitude tips. Full article here.
Eric Svendsen, Ph.D., is Principal and lead change agent for safetyBUILT-IN, a safety-leadership learning and development organization. He has over 20 years experience in creating and executing outcomes-based leadership development and culture change initiatives aligned to organizational goals, and he personally led the safety-culture initiatives of a number of client organizations that resulted in "best ever safety performance" years for those companies.
Latest posts by Eric Svendsen (see all)