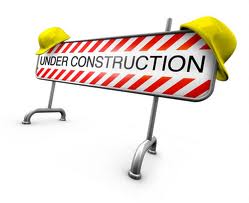 We are making some changes to our safety site. Please bear with us as we make safetyBUILT-IN more up to date, easier to navigate, and more aesthetically appealing.
Some articles and other features may be temporarily disabled over the next few days as we complete revisions. We'll try to keep everything functional while we make these changes. In the rare instance you are unable to access some of our materials, please come back and try again. We don't anticipate this taking very long. Thanks for your patience.
The safetyBUILT-IN Team
Eric Svendsen, Ph.D., is Principal and lead change agent for safetyBUILT-IN, a safety-leadership learning and development organization. He has over 20 years experience in creating and executing outcomes-based leadership development and culture change initiatives aligned to organizational goals, and he personally led the safety-culture initiatives of a number of client organizations that resulted in "best ever safety performance" years for those companies.
Latest posts by Eric Svendsen (see all)