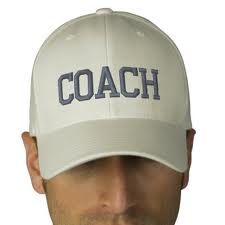 Last year we began a series on Building and Leading a Sustainable Culture of Safety, and there we looked at ways to train all levels of leadership—from the CEO down to the front line supervisor—on how to lead and communicate safety as a core value, and how to engage employees in a way that gets them to think differently about safety and gets them to take ownership for driving that safety culture in their own world.
But how do we ensure the skills we've transferred through that safety leadership training actually develop into the competencies we need to sustain the safety culture over the long haul? Well, that happens only through continuous field coaching of operational leadership (and especially front-line supervisors) after the training is done. And one of the best ways of doing that is by using the G.R.O.W. coaching method.
Eric Svendsen, Ph.D., is Principal and lead change agent for safetyBUILT-IN, a safety-leadership learning and development organization. He has over 20 years experience in creating and executing outcomes-based leadership development and culture change initiatives aligned to organizational goals, and he personally led the safety-culture initiatives of a number of client organizations that resulted in "best ever safety performance" years for those companies.
Latest posts by Eric Svendsen (see all)