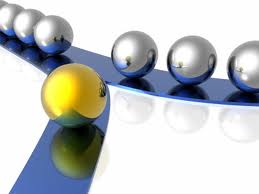 Developing Your "Leadership Presence"

In our last video we looked in depth at leadership styles, and we concluded that although you have a preferred style, you'll need to adopt other styles—or at least elements of them—to lead effectively in changing situations and with different types of employees. This is what leading situationally is all about.
But I also asked you to think of someone you believe is a good leader. And I asked you to identify what specifically, in terms of things you can observe, makes that person a good leader. Chances are at least part of what you came up with has to do with the level of confidence that person exudes and the level respect that person commands when they stand up and speak to people. In short, they have what we call a "leadership presence," and it's something that's absolutely essential to communicating a safety message in a way that makes people want to follow it.
Eric Svendsen, Ph.D., is Principal and lead change agent for safetyBUILT-IN, a safety-leadership learning and development organization. He has over 20 years experience in creating and executing outcomes-based leadership development and culture change initiatives aligned to organizational goals, and he personally led the safety-culture initiatives of a number of client organizations that resulted in "best ever safety performance" years for those companies.
Latest posts by Eric Svendsen (see all)