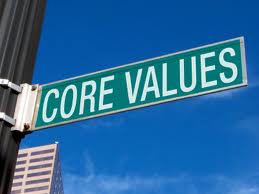 What Do You Value Most in Life?
The answer to this question is surprisingly predictable; so predictable, in fact, that we've built it into our "From Compliance to Culture" safety-leadership program and made it the guiding principal (or "theme," if you will) for everything else we do in that program—whether leadership, or communication, or coaching. We even include the question as part of the pre-work assignment we send out to participants of our safety-leadership workshop, and it's one of the first things we explore on Day 1 of the workshop. The question is, in essence, our starting point for establishing awareness of what a safety culture is all about.
Eric Svendsen, Ph.D., is Principal and lead change agent for safetyBUILT-IN, a safety-leadership learning and development organization. He has over 20 years experience in creating and executing outcomes-based leadership development and culture change initiatives aligned to organizational goals, and he personally led the safety-culture initiatives of a number of client organizations that resulted in "best ever safety performance" years for those companies.
Latest posts by Eric Svendsen (see all)